The internet is abuzz with countless comparisons and discussions regarding the most handsome artist among the rising stars of the new generation. These talented individuals have made their mark in the industry and become iconic figures worth acknowledging.
When it comes to the realm of physical attractiveness, opinions vary widely. Fans, critics, and enthusiasts engage in lively debates, analyzing every feature, expression, and charm of these artists. From their captivating eyes to their chiseled jawlines, each aspect is scrutinized and appreciated by different segments of the audience.
Here is a compilation of the top 10 most Handsome Nigerian new-generation artists:
Stanley Omah Didia, presently 26 years of age and popularly known by his stage name OmahLay, is a highly acclaimed and exceptionally talented Nigerian artist who has gained significant recognition for his remarkable skills as both a songwriter and singer from Rivers State, Nigeria.
Regarded as one of the most handsome artists of his generation, OmahLay has garnered substantial praise for his striking looks, earning him a prominent position on the list of the most handsome Nigerian artists in 2023. His charming demeanor and appealing appearance have captivated fans in Nigeria and beyond.
Divine Ikubor (born May 1, 2000) is a prodigious and immensely talented Nigerian singer, songwriter, and rapper. Presently 23-years of age and has established himself as a prominent figure in the Afrobeat genre and has garnered widespread recognition for his exceptional musical abilities. Currently signed to Mavin Records, one of Nigeria's leading music labels, Rema has swiftly risen to prominence and captured the hearts of fans worldwide.
In addition to his accomplishments in the music scene, Rema has garnered attention for his striking good looks. In 2023, he is considered the second most handsome Nigerian artist, captivating audiences with his magnetic presence and charming look. His striking features, Fashion sense, and undeniable charisma have contributed to his immense popularity and widespread appeal.
Michael Adebayo Olayinka, known as Ruger, is a 24-year-old talented Nigerian singer born September 23, 1999. His exceptional vocals and captivating performances quickly gained prominence in the music industry.
Ruger's charm and talent have earned him recognition, ranking him third on the list of the most handsome artists in 2023. Despite his short time in the industry, Ruger has released hit songs showcasing his unique style and musical flair. His good looks and his musical prowess contribute to his growing fan base and place him as a promising emerging artist in the Nigerian music scene.
Hailing from Nigeria, Crown Uzama, born on April 12, 2000, is a 23-year-old burgeoning talent in the music landscape who has left an indelible impression under the stage name Shalipopi. His prowess as a singer, songwriter, and entertainer has not only captured the spotlight but has also garnered him notable recognition.
He has emerged as the fourth most Handsome celebrity in Nigeria right now. He has garnered attention for his looks and excellent body physique.
The ascent of Shalipopi to prominence was catalyzed by the release of his enchanting track titled "Elon Musk." This captivating creation ignited like wildfire across various social media platforms, gaining particular traction on TikTok.
Shalipopi's hit single "Ex-Convict" further solidified his position within the music sphere. This composition showcased his ability to craft compelling narratives through his lyrics, and it resonated with listeners on a profound level.
Crayon, born Charles Chibueze Chukwu, is a vibrant Nigerian artist who carved his name into the music industry with his distinctive style and captivating melodies. As a talented singer and songwriter, Crayon has emerged as a notable figure in Nigeria's vibrant music scene.
He currently holds the number five position of the most handsome new-generation artist in 2023. He is a young, talented artist now22 years of age and signed to Mavins Record.
Joeboy, whose real name is Joseph Akinfenwa Donus, is a Nigerian singer and songwriter who has captured the hearts of many with his enchanting voice and relatable lyrics. Born on May 21, 1997, in Lagos, Nigeria and currently 26-years of age, Joeboy has quickly risen to prominence within the Nigerian music scene and beyond.
Emerging as one of the breakout stars of the contemporary Afropop and Afrobeat movement, Joeboy's music is characterized by its infectious melodies, heartfelt lyrics, and a fusion of Afrobeats, R&B, and pop elements. His soothing voice and ability to effortlessly convey emotions through his music have earned him a dedicated fan base.
He holds the number six position of the 2023 most handsome Nigerian Artist.
07. Bella Shurmuda
Bella Shmurda, also known as Akinbiyi Abiola Ahmed, is a 26-year-old Nigerian singer and songwriter who has significantly impacted the music scene with his unique sound and energetic performances. Born on February 27, 1997, in Lagos, Nigeria, Bella Shmurda's rise to fame has been marked by his ability to blend Afrobeats, hip-hop, and Afro-fusion into his distinct musical style.
One notable aspect of Bella Shmurda's presence is his remarkable appearance. He has garnered attention not only for his musical talents but also for his striking looks. In fact, he holds the distinguished position of being recognized as one of the most handsome Nigerian artists, securing the number 7 spot on this coveted list.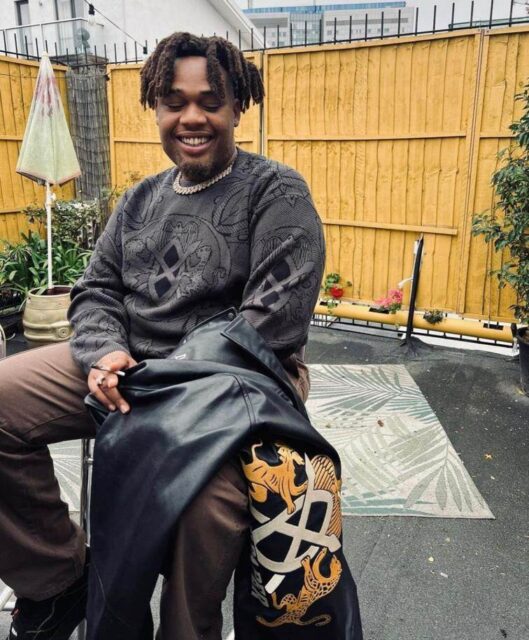 Buju, also known as BNXN (Benson), is a rising Nigerian musical sensation who has made waves with his exceptional talent and distinctive sound. Born Daniel Benson on August 24, 1998, currently 25-years old, Bnxn has quickly garnered attention for his captivating musical style that blends Afrobeats, R&B, and reggae elements.
In addition to his musical prowess, Bnxn has also caught the eye for his striking appearance. He has earned recognition as one of the most handsome Nigerian artists, holding the honorable number 8 position on this esteemed list.
Bnxn's introduction to the music scene came with his breakout single "Energy," which captured the hearts of listeners with its catchy melody and memorable lyrics. His subsequent releases, including "Lenu" and "Spiritual," further solidified his status as an artist and a force to reckon on.
09. YoungJohn
John Saviour Udomboso ( born February 16, 1985), professionally known as Young John, is a 38-year-old prominent Nigerian singer, songwriter, and record producer who has significantly impacted the Nigerian music industry.
In 2023, Young John was recognized for his remarkable looks and made it to the 9th list of the top 10 most-handsome Nigerian artists. This acknowledgment further solidified his status as a multi-talented entertainer.
Young John's career initially took off as a music producer, where he displayed exceptional skills in crafting beats and producing music. He has worked with some of Nigeria's top artists, such as Davido and Olamide, contributing to their successful projects.
Notably, he was associated with the YBNL Mafia family, further enhancing his reputation in the music community.
10. Fireboy
Fireboy DML, born Adedamola Adefolahan on February 5, 1996, is a 27-year-old Nigerian singer and songwriter who has taken the music industry by storm with his soulful voice and captivating melodies. As a rising star, Fireboy DML has distinguished himself with his exceptional musical talent and charismatic presence.
Fireboy's music is characterized by a fusion of Afrobeats, R&B, and contemporary pop, creating a unique sonic landscape that resonates with audiences in Nigeria and beyond. His ability to infuse emotion into his songs and soul-stirring vocal delivery have earned him a devoted fan base.
One of Fireboy DML's notable attributes is his handsome appearance, which has earned him recognition as one of the most attractive Nigerian artists. His charm and good looks have further contributed to his widespread appeal.
---
---