M Huncho Biography: Age, Career, Net Worth, Pictures, Songs, Girlfriends, Date Of Birth, Instagram
Mujtaba Khan (born November 18, 1993) is better known as M Huncho, a British rapper, singer, and songwriter from North West London. He gained recognition by participating in a Mad About Bars online freestyle session in 2017 and released his first EP, "Get Out," in October of the same year.
Early Life
The British rapper, who is 30 years old, is a unique blend of different ethnic backgrounds. He was born and raised in North London and came from a Christian family.
From age 14, he discovered his passion for music and consistently worked toward perfecting his skill.
He has been actively involved in the music scene, consistently creating and releasing new music and building a dedicated fan base. His unique style and sound have set him apart from others in the industry, and he continues to impact the British music scene significantly.
Education
M Huncho's quick rise to fame is noteworthy, and his background contributes to this. According to some sources, at 16, M Huncho was expelled from high school. He then started working in a call center.
However, it should be noted that there are also unverified reports that suggest M Huncho's expulsion from high school was due to reasons that are currently unknown.
Career
M Huncho is a UK-based rapper known for his unique music style, combining trap and wave rap elements. His music is characterized by its heavy beats and hard-hitting lyrics that are authentic reflections of his life on the streets.
He gained a strong following with the release of his first two major-label mixtapes, Utopia (2019) and Huncholini the 1st (2020). Both mixtapes were certified silver in the UK, indicating significant commercial success and solidifying his position as a rising star in the UK rap scene.
His debut studio album, Chasing Euphoria, was released in 2022 and features hit songs with Giggs and Headie One, two well-established UK rappers.
The "90s G-Funk" era heavily influences the album, a style of rap music characterized by its use of funk samples and melodic elements. M Huncho aims to bring this style back to the forefront of UK music, incorporating it into his unique sound and contributing to the genre's evolution. He also wants to revive the G-Funk style in the UK.
His masked identity also plays a big part in his image and persona as an artist, adding an air of mystery and intrigue to his music.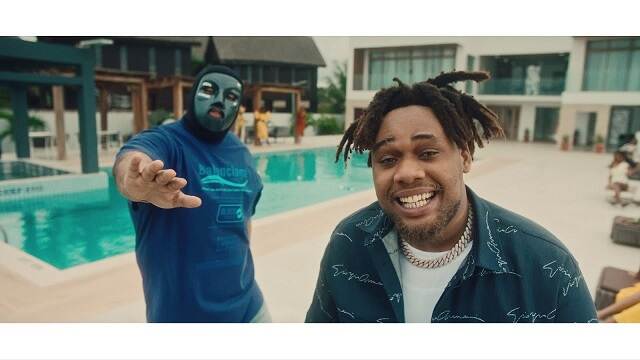 M Huncho's unique style, combined with his original and personal lyrics, has helped him stand out in the UK rap scene and gain a dedicated fan base. He continues to push the boundaries of the genre and is considered one of his generation's most promising and innovative UK rappers.
Personal Life
There is no evidence to suggest that M Huncho, the masked rapper, is currently in a relationship or has a spouse. He has not publicly disclosed any information about having a girlfriend or wife, leading to the assumption that he is single. Additionally, there is no information available indicating that he has any children.
Discography
Pee Pee
Indulge
Tranquility
Council Flat
Calm Days
Come Up
5 AM
Huncho For Mayor
Bando Ballads
Head Huncho
Flooded
Thumb
Social media
Networth
M Huncho is said to have accumulated substantial wealth over the years in the music industry, which amassed about US$2 million.
---
---