Johnny Drille Biography: Age, Net Worth, Pictures, Girlfriend, Date Of Birth, Songs, Instagram, Education, Record Label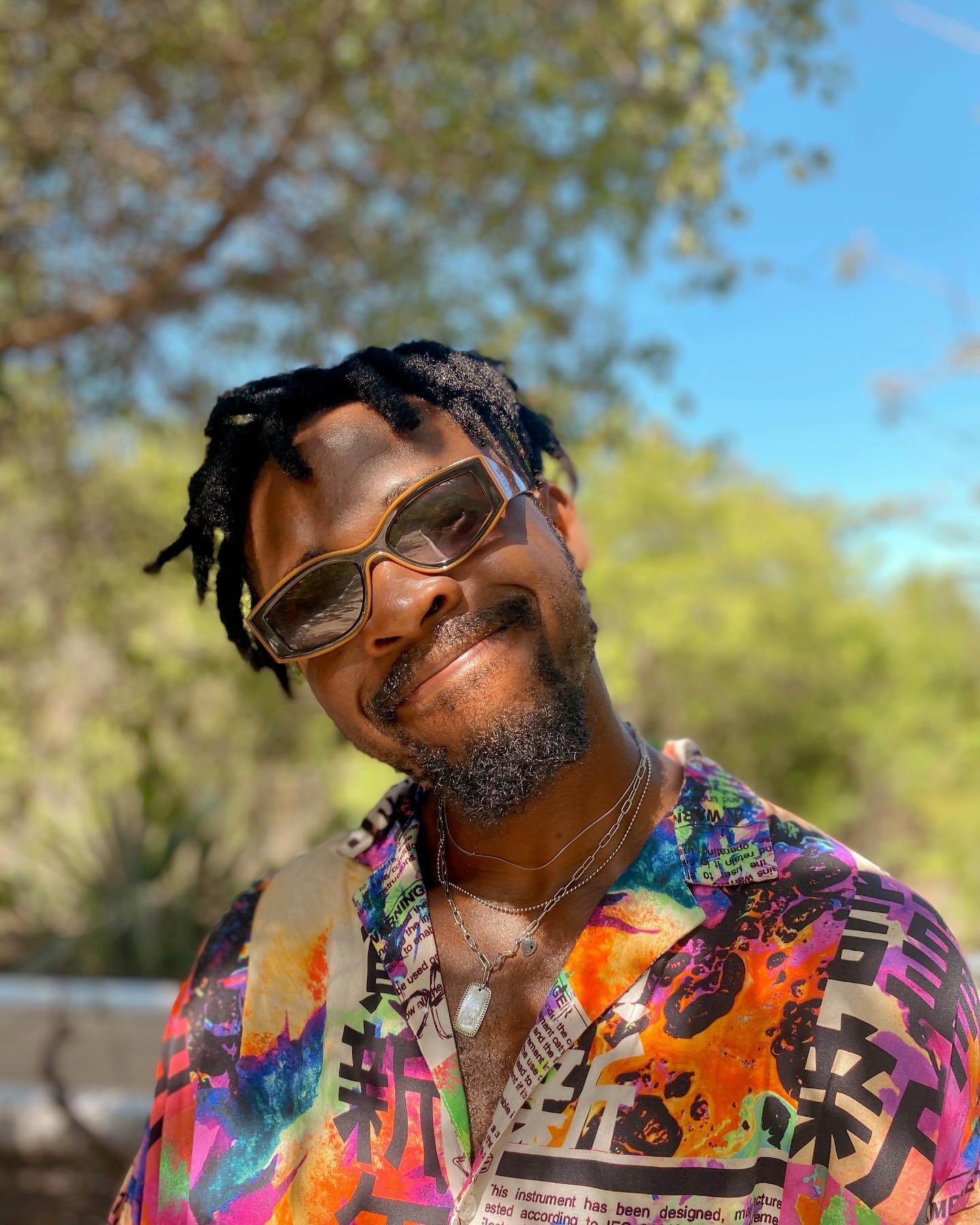 John Ighodaro (born July 5, 1990) is a highly skilled Nigerian musician and music producer who has made a name for himself and a significant impact in the music industry as a talented songwriter, singer, and sound engineer and is most famously recognized by his stage name, Johnny Drille. He is currently signed to the Mavin Record, owned by Don Jazzy.
Johnny Drille is well known for his folk and alt-rock music, which challenges the predictable Nigerian music style.
Early Life
Johnny Drille, a renowned Nigerian musician, was born in Benin City, Edo state, Nigeria and is currently [calculate_years datestring="07/05/1990″] years old, brought up by his parents, Mr. and Mrs. Ighodaro, along with his four siblings. His father was a pastor and school principal, and his upbringing was steeped in Christian values and principles.
Johnny Drille was inspired to pursue a career in music at a young age, and his musical journey began when he joined the choir and sang as a chorister in his father's church. He gained valuable experience composing and performing music in front of a live audience through his participation in the church choir.
As he developed his skills, Johnny Drille became captivated by the guitar and taught himself how to play the instrument. His passion for music grew stronger, and he continued honing his newly acquired talent.
Despite his love for music, Johnny Drille's upbringing in a Christian family instilled a strong faith in God, which continues to influence his music and life.
Education
Johnny Drille received primary and secondary education from a reputable public school in Benin City, Nigeria. He then pursued higher education at the University of Benin (UNIBEN), where he studied English and obtained a bachelor's degree in English and Literature.
During his time at UNIBEN, Johnny Drille continued to develop his passion for music and honed his skills as a musician. He also participated in various music-related activities on campus and performed at several events, gaining valuable experience as a live performer.
With his degree in English and Literature and his experience as a musician, Johnny Drille was well-equipped to pursue a music career and has since established himself as one of Nigeria's most talented and sought-after musicians.
Career
Johnny Drille's early interest in music led him to focus on music production and taught himself essential skills using cassettes. However, his journey to success was challenging.
In 2013, He participated in the sixth edition of the MTN Project Fame Africa, where he finished in tenth place and was later eliminated. Despite having a small fan base, he recorded and released successful music after the event.
However, his career changed after he gained widespread attention for his "Awww" cover, which caught the attention of Don Jazzy, the CEO of Mavin Records. Following this, He released several successful singles, including "Love Does Not Lie" and "Wait for Me" in August 2015, which further cemented his status as a fast-rising star in the Nigerian music industry.
In February 2017, Johnny Drille signed a contract with Mavin Records, marking a significant career milestone. He has since appeared on various platforms, sharing his knowledge and expertise with upcoming artists, including the MTN Project Fame season six challengers.
Johnny Drille has made waves in the music industry in recent years, releasing hit after hit and collaborating with several notable artists.
In 2018, he released the popular single "Halleluya" featuring afro-soul singer Simi, which received critical acclaim and was widely celebrated by fans. He also performed at several high-profile events, including the Big Brother Naija live show and the Nigerian Idol grand finale.
In 2019, Johnny Drille continued to dominate the music scene with the release of "Finding Efe," "Count on You," and "Papa," which were all well-received by fans and critics alike. He also embarked on a successful tour of several cities in Nigeria, thrilling fans with his soulful performances and unique style.
In 2020, He released the highly anticipated single "Something Better," which quickly became a fan favourite and further solidified his place as one of Nigeria's top musicians. He also collaborated with popular rapper Ladipoe on the hit single "Hold On," which received widespread acclaim and garnered millions of streams across various platforms.
In 2021, Johnny Drille released his debut album, "Before We Fall Asleep," featuring soulful ballads and upbeat tracks. The album received critical acclaim and cemented his place as one of Nigeria's top musicians. He also collaborated with several notable artists on the album, including Don Jazzy, Styl-Plus, and Ayra Starr.
He has also continued performing at major events and concerts in Nigeria and internationally. In 2021, he performed at the prestigious Global Citizen Live concert in several cities worldwide and featured performances by some of the biggest names in music.
He recently released a new hit song in late 2022, titled "How Are You (My Friend)," which quickly became a chart-topping success and a beloved sing-along song in Nigeria and beyond. Additionally, in 2023, he put out a single entitled "Believe Me."
In addition to his musical career, Johnny Drille has expanded his horizons into other creative ventures. He has hosted his radio show, "Johnny's Room Live," which features live performances and interviews with other artists. He also delved into acting, making his debut in the Nollywood movie "The Washerman" in 2018.
In addition to his musical endeavours, Johnny Drille has been actively involved in humanitarian work, supporting several causes to improve the lives of underprivileged individuals and communities in Nigeria.
Discography
Wait For Me
How Are You (My Friend)
Believe Me
Papa
Count On You
My Beautiful Love
Finding Efe
Something Better
Halleluya ft. Simi
Romeo & Juliet
Grace (Cover)
Shine
Personal Life
At the moment, Johnny Drille is unmarried and has no children. He currently resides in a beautifully furnished apartment located in Lekki. However, there have been rumours that he is in a serious relationship, fueled by a viral video of him performing with actress Tomi Ojo. This has caused speculation among social media users about a possible romantic involvement between the two.
Over the years, Johnny Drille has established himself as a top collaborator in the Nigerian music industry, working with a diverse range of artists, including Simi, Ayra Starr, Don Jazzy, Ladipoe, Styl Plus, Niniola, London, and many others.
He is currently signed to Mavin Records, which is home to other talented artists such as Rema, Boy Spyce, Ladipoe, Ruger, Ayra Starr, Magixx, Korede Bello, and Crayon.
Johnny Drille's exceptional talent has earned him nominations at several notable music awards in Nigeria, which is as a testament to his hard work and dedication to his career.
Social Media
Instagram @johnnydrille
Twitter @johnnydrille and
Facebook @johnny drille
Net Worth
Johnny Drille's net worth is approximately US$1 million – US$5 million. His major source of income is the entertainment industry.
---
---