Adindu Victor (born in 2002) is a young talented, fast-rising Nigerian Artist better recognized as AV or Babyboyav. He gained prominence after releasing his hit single "Big Thug Boys," which quickly gained popularity on social media, particularly on TikTok.
Early Life & Education
AV was born and raised in Edo state, Nigeria, where he grew up under the care of his parent, Mr. & Mrs. Adindu, alongside his immediate siblings.
He got his inspiration in music from his father, a musician and an instrumentalist who plays guitar.
Listening to his father playing every time made him develop a passion and interest in music from a young age.
During his primary and secondary education in Benin, Edo state, AV began composing songs and frequently amazed his classmates with his freestyle performances.
His passion for music and desire to be recognized globally have driven him to work hard toward achieving his dreams. As a young, talented, and hardworking artist, AV is rapidly gaining recognition and making his mark in the music industry.
Career
Babyboy AV officially started his music career in 2018 with the release of his first track titled "Temperature," which gained widespread popularity. He attributes his musical foundation to his father, a musician who taught him the basics of music. Growing up, he was inspired by popular artists such as Kendrick Lamar, Asa, Future, Xxxtentacion, and Chronixx.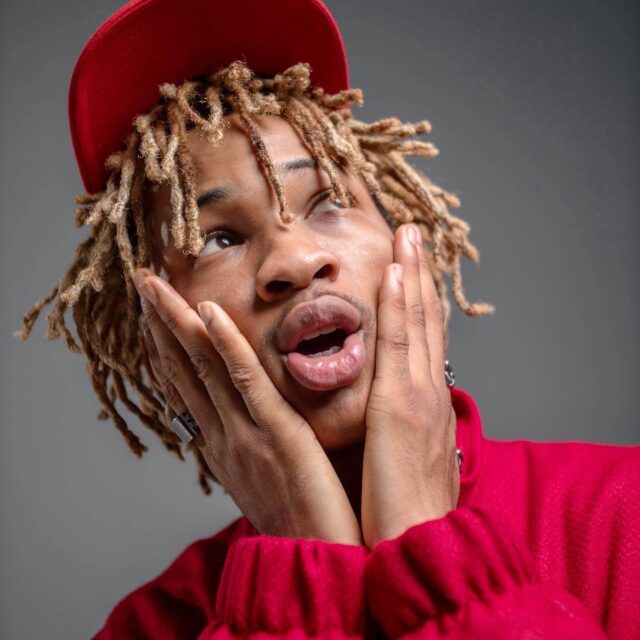 In 2019, AV had the privilege of performing at the renowned "Felabration" event, which was a significant milestone for him. However, it was not until June 2021 that he gained international recognition by releasing his debut track, "Big Thug Boys." The song quickly became a massive hit across Africa and topped the iTunes chart within three weeks. Director Dindu, one of Nigeria's top music directors, shot the video.
AV's success continued to soar, and in August 2021, he performed at the live eviction show of Big Brother Naija Season 6. He later released another hit record in October of the same year titled "Confession."
In December, He launched his music project, an EP tagged 'Thug Love,' which garnered significant praise and recognition from a wide range of music lovers and enthusiasts.
Discography
Blow
Hustle
My Son
Temperature
Big Thug Boys
Confession
Personal Life
Victor is currently not in a relationship and has not shared details or posted about any romantic partner on his social media accounts. He prefers to keep his personal life private, and information about his siblings and family has not been disclosed to the media.
The artist is a close friend of Victony, one of Nigeria's young and talented artists. The two have remained close friends for a while, and was also featured in his project.
Social Media
Net Worth
Baby boy AV is a young and fast-growing artist in the space who has worked his way to being recognized in the industry.
He has accumulated an estimated net worth of US$300,000 – US$500,000.
---
---