Alicia Keys Biography: Age, Career, Songs, Instagram, Net Worth, Children, Albums, Lyrics, Real Name, Husband, Collaborations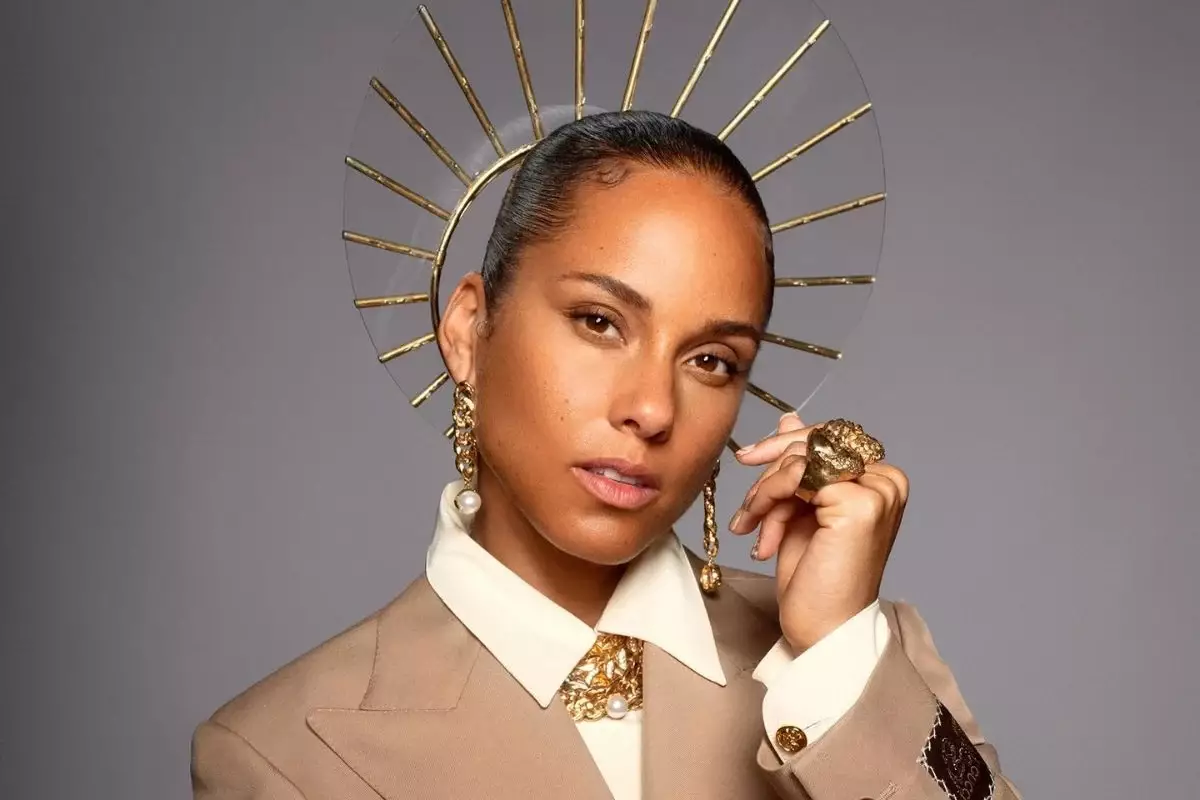 Alicia Augello Cook (born January 25, 1981) is a talented and accomplished American singer, songwriter and pianist who is professionally known as Alici Keys.
She is a famous and multiple Grammy Award-winning singer-songwriter.
Early Life
Alicia was born and raised in Manhattan, New York City. Her mother, Teresa Augello, was a part-time actress and paralegal of Italian descent, while her father, Craig Cook, was Jamaican and worked as a flight attendant.
She began developing a keen interest in singing at an early age. She started playing the piano at seven and became proficient in classical music. She was also exposed to jazz, soul, and R&B music, which later influenced her music style.
At 16, she graduated as the class valedictorian at the Professional Performing Arts School in Manhattan, where she studied music and theatre. She was offered a full scholarship to Columbia University. However, Alicia focused on her music career instead of pursuing higher education.
During her teenage years, Alicia began writing and recording her music. In no time, she had become famous, and her music was travelling miles. She began receiving different record deals. She eventually worked with several producers and record labels before landing a deal with Clive Davis's Arista Records in 1998. Davis recognized Alicia's talent and signed her to his label, eventually merging with J Records in 2000.
Career
Alicia Keys is a multi-talented artist, songwriter, and actress who rose to fame with her debut album, "Songs in A Minor," released in 2001. The album was a success, which debuted at number one on the Billboard 200 chart, earning her five Grammy Awards, including Best New Artist, Song of the Year, and also Best R&B Album. The album has sold over 12 million copies worldwide and has been certified seven times platinum in the United States.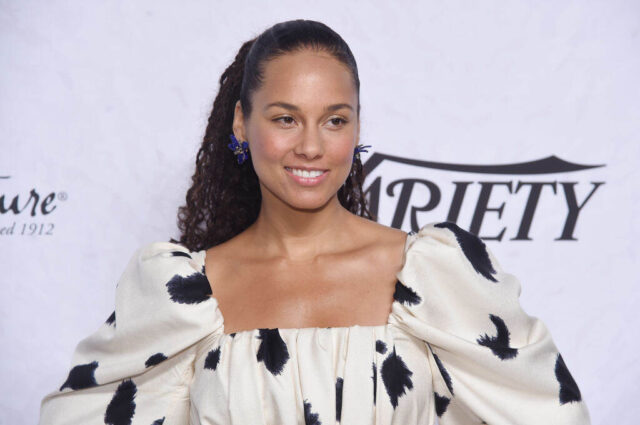 Throughout her career, Alicia has released several more critically acclaimed albums, including "The Diary of Alicia Keys" (2003), "As I Am" (2007), "The Element of Freedom" (2009), "Girl on Fire" (2012), and "Here" (2016). Her second album, titled "The Diary of Alicia Keys," also debuted at number one on the Billboard 200 and won four Grammy Awards, including Best R&B Album.
Alicia's music is a fusion of various genres, including R&B, soul, jazz, and hip-hop. Her powerful vocals, heartfelt lyrics, and impressive piano skills have earned her a loyal fan base worldwide. She has sold over 65 million records worldwide and has won 15 Grammy Awards, 17 NAACP Image Awards, and 12 ASCAP Awards.
Apart from her music career, Alicia has also appeared in several films and television shows, including "Smokin' Aces" (2006), "The Nanny Diaries" (2007), "The Secret Life of Bees" (2008), and "Jem and the Holograms" (2015). She has also served as a coach on the hit singing competition show "The Voice" for three seasons (11, 12, and 14).
In 2020, Alicia released her seventh studio album, "ALICIA," featuring collaborations with Khalid, Tierra Whack, and Miguel. The album received positive reviews from critics and debuted at number four on the Billboard 200 chart.
In March 2020, she launched her first memoir, "More Myself: A Journey," which was well-received by readers. Later in September, she launched her skincare and lifestyle brand, Keys Soulcare.
In September 2021, Alicia released her single "Lala (Unlocked)" featuring Swae Lee, which she performed live with him at the 2021 MTV Video Music Awards. Later, the official music video for the song was released, much to the excitement of her fans.
After her deal with RCA Records ended, Alicia released her ninth studio album, "Santa Baby," on November 4, 2022. This Christmas album was her first as an independent artist and was released exclusively on Apple Music. Despite being a holiday-themed album, it peaked at 148 on the Billboard 200 chart.
In addition, reports suggest that Alicia has collaborated with the popular Nigerian artist Wizkid on an upcoming track yet to be released. Fans eagerly anticipate this song's release and look forward to hearing the amazing work these two talented artists have created together.
Alicia is also known for her activism and philanthropy, supporting causes such as HIV/AIDS awareness, education programs, and criminal justice reform.
Alicia Keys has established herself as one of her generation's most influential and talented musicians. She continues to create and perform music that resonates with audiences worldwide while using her platform to bring attention to important social issues.
Discography
Fallin
If I Ain't Got You
No One
Empire State of Mind (Part II)
Girl on Fire
You Don't Know My Name
A Woman's Worth
Superwoman
Try Sleeping with a Broken Heart
Un-thinkable (I'm Ready)
Alicia Keys' albums
Songs in A Minor
The Diary of Alicia Keys
As I Am
The Element of Freedom
Girl on Fire
Here
Personal Life
Alicia Keys tied the knot with Kasseem Dean, better known by his stage name Swizz Beatz, in July 2010. The couple exchanged vows in a private celebration on the French island of Corsica, with guests including Bono and Queen Latifah.
Since then, the couple has welcomed two children together: a son named Egypt Daoud Dean, born in October 2010, and a son named Genesis Ali Dean, born in December 2014. Alicia is also a stepmother to Swizz Beatz's three children from his previous relationships.
Alicia is renowned for her philanthropic work, particularly her advocacy for HIV/AIDS awareness and her support for education programs in underprivileged communities. She co-founded the Keep a Child Alive organization in 2003, which aims to provide life-saving HIV treatment and support to children and families affected by the disease in Africa and India. She also supports various education initiatives, such as the We Are Here Movement, which promotes equality, justice, and human rights.
In 2021, Alicia launched a $1 billion endowment fund for Black-owned businesses and announced the opening a performing arts centre in her hometown of New York City.
Social Media
Net Worth
Alicia Keys is a very influential artist with an estimated net worth of approximately US$160 million. She generates her funds majorly from her song sales and her entrepreneurial business.
---
---