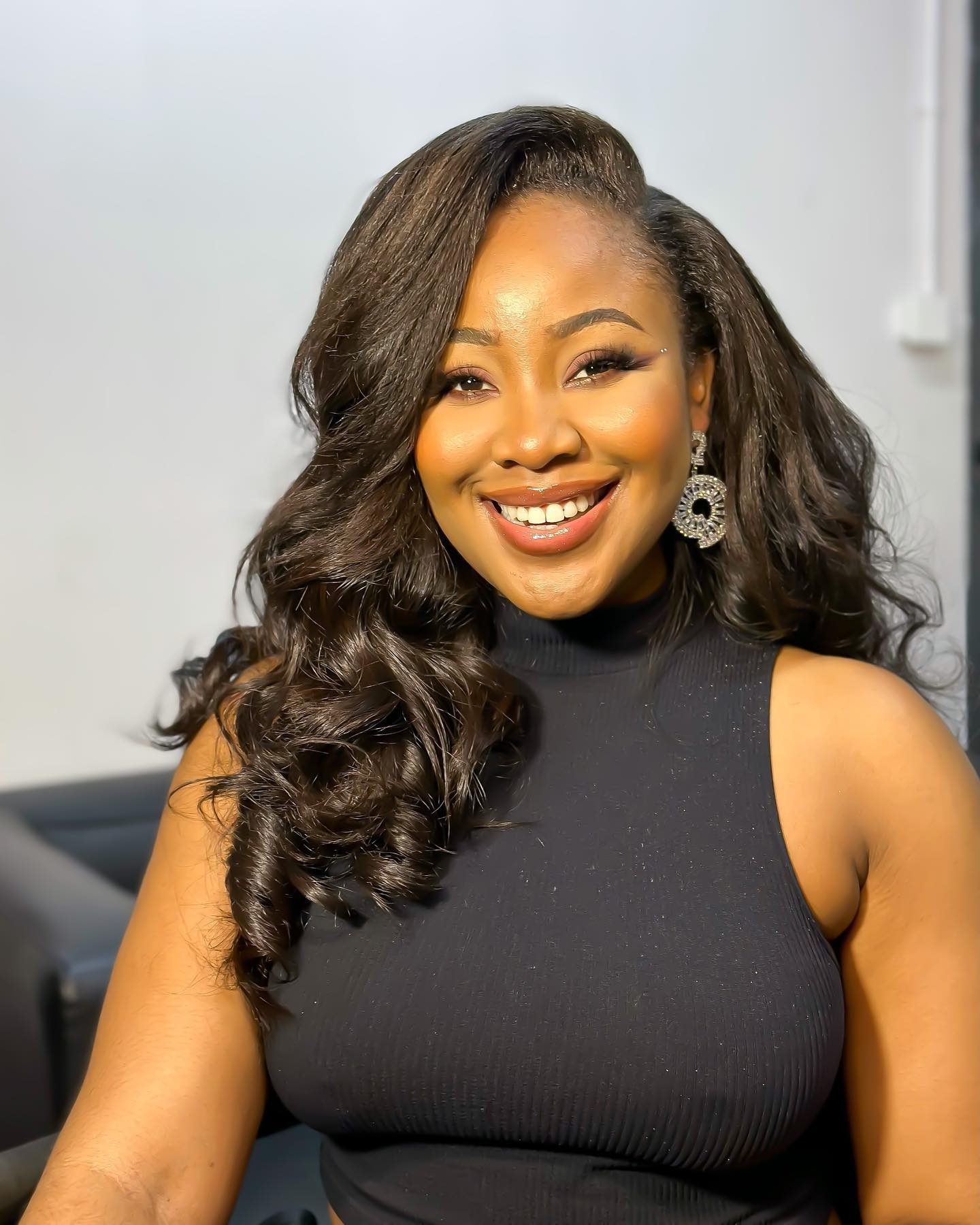 Nlewedim Ngozi Ugomma Erica (born on March 13, 1994) is a renowned Nigerian actress and model widely recognized for her talent and beauty. She is professionally recognized as Erica Nweledim. She first captured the public eye through her participation in the popular BBN reality show, where her journey was cut short due to a rule violation, drawing significant media attention.
In addition to her acting prowess, Erica has carved a niche as a social media sensation, amassing a large and dedicated following. Her captivating presence online has garnered immense popularity, making her a celebrated figure in the digital realm.
Facts & Wiki
Full Name: Nlewedim Ngozi Ugomma Erica
Other Name: Erica Nweledim
Date of birth: March 13, 1994
Age: 29 years
Zodiac Sign: Pisces
Mother: Oby Nwokolo
Father: Eric Nlewedim Christian
Place Of Birth: Umuahia, Abia State, Nigeria
Nationality: Nigerian
Ethnicity: Igbo
Religion: Christianity
Height: 5ft. 6
Relationship: Single
Profession: Actress • model • entrepreneur
Net worth: US$90,000
Instagram: @ericanlewedim
Twitter: @EricaNlewedim
Early Life
Erica was born and raised in Umuahia, Abia State, into the family of Nlewedim. She is the only child of Mr Eric Nlewedim Christian and Oby Nwokolo.
Her educational journey commenced at Victory Grammar School in Lagos, later transitioning to Command Secondary School in Ikeja. Upon completing high school, Erica pursued higher studies at Covenant University, where she dedicated herself to earning a bachelor's degree in Business Administration.
From a young age, Erica's passion for acting was evident. She actively engaged in her school's drama group, honing her skills and nurturing her love for acting. To further her knowledge and expertise in acting, she pursued formal education in film acting at the prestigious Met Film School in London.
Career
Erica Nweledim, a gifted Nigerian actress and model, embarked on her acting journey in 2015 with a notable lead role in the film 'Secrets and Scandals.' Before making her mark in the movie industry, Erica gained recognition by participating in the 2014 Most Beautiful Girl in Nigeria (MGBN) pageant, where her infectious smile and cheerful demeanor made her an instant fan favorite. She not only captured hearts but also clinched the prestigious Most Photogenic award, further solidifying her charm and appeal.
In addition to her acting talent, Erica's modeling career soared as she became the face of various renowned brands in Nigeria. Her captivating presence adorned numerous billboards nationwide, showcasing her elegance and style to a wider audience. Erica's multifaceted talents and charismatic personality have undoubtedly made her a prominent figure in the Nigerian film and modeling industries.
She gained prominence by appearing on the popular reality show Big Brother Naija (BBNaija) Season 5, which aired in 2020. Although she was disqualified from the show, her time in the BBNaija house significantly boosted her career.
Following her stint on BBNaija, Erica became a highly sought-after personality in the Nigerian entertainment industry. She secured various acting roles in movies and television series, showcasing her versatility and acting prowess. Her performances received praise from fans and critics, establishing her as a promising talent in Nollywood.
Additionally, Erica continued to thrive as a model and social media influencer, collaborating with numerous brands and gracing the covers of magazines. With her strong online presence, she engaged with her fans, often sharing glimpses of her personal and professional life, further solidifying her status as a social media celebrity.
Filmography
Hire a woman
Poka Messiah
My Flatmates
Paternity Deal
Being Farouk
Dead Rites
Fractured
Win or Lose
Made in heaven
Royal Castle
Once Upon A Night
Personal Life
As of the latest available information, Erica Nweledim is currently believed to be single and not involved in any romantic relationship. Despite widespread speculations in 2020 suggesting that she was romantically linked with Kiddwaya, another BBN star, Erica has vehemently denied these rumors. In an interview conducted after she visited Ghana in 2021, she clarified her relationship status, confirming that she is single and not dating anyone.
During her time in the BBN House, Erica achieved significant milestones. She held the prestigious title of Head of House, a position of authority and responsibility within the BBN competition. However, her journey in the house took an unexpected turn when she became the first Head of House in BBN history to be disqualified. This disqualification stemmed from her alleged violation of several rules and regulations established by the show.
Net Worth
Erica has become a highly sought-after model, actress, and media sensation, amassing significant acclaim and a substantial fan base. Her success in the entertainment industry is underscored by an estimated net worth of approximately US$500,000, a testament to her talent, hard work, and growing influence in the field.
---
---