Biography
Chukwuemeka Joseph (born January 25, 1997) is a young Nigerian actor, model, and Host born and raised in IMO state. He is best recognized as Chuks Joseph.
He became popular after gaining his first break light in a movie titled 'Dark October', produced by Linda Ikeji.
Early Life & Education
Chuks, whose full name is Chukwuemeka Joseph, was born and raised in a Christian family background in the Southeastern part of Nigeria, specifically in Imo state. He is the second child of Mr and Mrs Joseph, and he grew up with his siblings in a close-knit family.
From a young age, Chuks displayed a keen interest in acting and has always dreamed of becoming a prominent actor. He was a smart and intelligent young man, and his parents supported his aspirations by enrolling him in a few courses on acting to hone his skills.
Chuks' passion for acting grew, and he eventually decided to pursue a career in the entertainment industry. He enrolled at the EbonyLife Creative Academy, where he studied acting on the screen. The academy gave him the foundation and knowledge needed to succeed in the industry.
In addition to the EbonyLife Creative Academy, Chuks attended other acting courses to expand his knowledge and gain new insights. He attended the Royal Arts Academy and the African International Film Festival Acting Masterclass, where he learned different acting techniques and styles.
Despite facing some challenges in the competitive industry, Chuks remained determined to achieve his dreams and become a prominent actor. He continues to work hard and hone his skill, hoping to impact the entertainment industry significantly.
Career
Chuks Joseph is a highly skilled and versatile actor with a wealth of experience in both film and television. He graduated from Ebonylife Creative Academy, Royal Arts Academy, and African International Film Festival Acting Masterclass, where he honed his craft and developed his unique style.
Chuks has played various roles throughout his career, from leading man to supporting character, and has won critical acclaim for his performances. He is best known for his work in the Netflix film Dark October, where he gave a commanding and nuanced performance that captivated audiences around the world.
In addition to his work in film, Chuks has also made a name for himself in the world of television and web series, with standout performances in shows such as Schooled, Riona, Nwanyi Ike, Baby Drama, and Flatmates. He brings authenticity and depth to each of his roles, and his ability to connect with audiences is unparalleled.
Beyond his acting work, Chuks is also an accomplished model, having been named the first runner-up in the 2020 Mr Ideal Nigeria competition and crowned Mr Ideal Nigeria Earth. He has appeared in numerous ad campaigns and fashion shoots, showcasing his charisma and charm.
With his unwavering dedication to his craft and dynamic on-screen presence, Chuks Joseph is a true force to be reckoned with in the entertainment industry. He is poised to continue making waves and captivating audiences with his powerful performances for years.
Filmography
Leaked
School
Dark October
Personal Life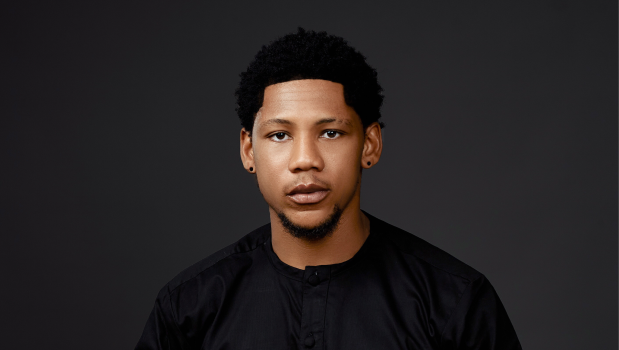 Despite rumours and speculation, Chuks has not publicly announced his relationship status. He has yet to publicly flaunt any romantic partner on his social media accounts or in the media, leading many to believe that he is currently single.
Social Media
Net Worth
The young and rising star has amassed an estimated net worth of US$40,000.
---
---