Enioluwa Adeoluwa (Lipgloss Boy) Biography: Age, Career, Net Worth, Girlfriend, Parent, Instagram, Photos
Enioluwa Prince Adeoluwa (born July 6, 1999) is a prominent social media influencer and digital creator specializing in acting and modeling and is a strategist based in Nigeria. He is popularly referred to as Eni Adeoluwa and Lipgloss Boy. he has also been able to feature in the EU-Africa as an ambassador in October 2022.
Early Life
Enioluwa was raised in the town side of Akure, Southwest Nigeria; he was brought into the family of Mr. Victor Olufemi, his father, who is a professor at the University of Ekiti state and has likewise become the current Vice Chancellor of Bamidele Olumilua University of Education, Science, and Technology(BOUESTI). Mrs Olufemi, his mother, is a professor and a lecturer at the University of Ekiti State; she is also the CEO of Expression of God's Heritage Limited.
Through birth, he was biologically named Enioluwa Prince Adeoluwa by his parents. He was raised in a family of five: Inioluwa Adeoluwa, his older brother, and Emioluwa Adeoluwa, his younger brother.
Education
Enioluwa finished his primary school at Cabataf Primary School in Akure, graduating from Preston International School with an outstanding secondary school certificate. He pursued his education further, being admitted into the University of Ekiti State and earning a degree in Bachelor of Arts in Media and Theatre Arts in 2019. He made a successful troll with a First Class Degree just at 19 by topping with a 4.71 CGPA.
He finally rounded up at the University of Pan-Atlantic, obtaining his Master's in Marketing and Communication in 2021.
Career
Enioluwa started off his career as young as his university days as a representative of the Student Union voted by his faculty in the University of Ekiti and was opted in to be the Class Governor. Being the youngest ever recorded to earn himself an award of the National Prize for being the best student directing at the Nigerian Universities Theatre Arts Festival (NUTAF) in 2018.
In 2019, The Mahogany hired him as an Intern; Money Africa eventually employed him as a renowned Growth and Digital Strategist. He enlarged his horizon as a Social Media Manager, working professionally for the 355 Restaurant & Lounge, Featuring and leveraging his skills by working with the Fintech Startup Bamboo as an Analyst and Ecobank Plc as an Intern. All of this was within the years of 2019 – 2021.
As a leading champion of the Gen Z commercials models and the one behind the Lipgloss Boy brand, he has earned h. He has social skills and has become among the admired Nigerian influencers that have aroused the attention of socA fast-growing fence.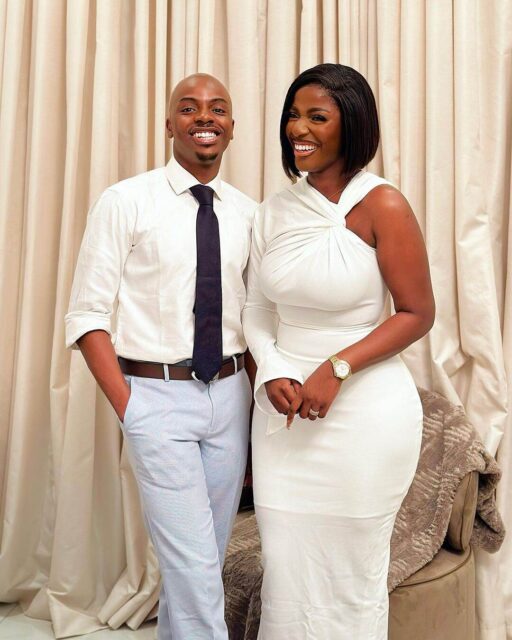 A fast-growing and young social entrepreneur named Enioluwa became the Brand Ambassador for both the EU-Africa and Croceria, being the very first in 2022.
Late Night Show with Eni is a famous talk that features popular celebrities asided influencers; aside from Enioluwa being the Host, he has also been featured in Web series like Clinically Speaking as an actor, the one behind the directing and producing of the short film "Haunting" and starred with famous Nollywood actors like Shalewa Ashafa, Paul Utomi, etc.
Personal Life
Enioluwa currently resides in Lagos State after graduating from university and awaiting his NYSC. He is known to have close ties with his family but keeps a closer friendship with Priscilla Ajoke Ojo, a social media influencer. He was rumored to have been in a romantic relationship with Priscilla.
News takes it to heart to have noticed a more cordial relationship between him and Kelly Praise and an experience with Quick Steph a few years ago, but this has not hindered or painted his drive for success and achievement.
In addition to his close bonds, Eni is also a close friend of the famous Nigerian chef Hilda Baci. The two have been seen together on several occasions.
Social Media
Instagram: @enioluwaofficial
Twitter: @Enioluwa_
Facbook: @Adeoluwa Prince Enioluwa
Youtube: @Eni Adeoluwa
Net worth
The young and achieved brand influencer has raised the stakes of being among the highest commercial paid models to have generated over US$700,000 as an estimate.
---
---