Biography
Florence Ifeoluwa Otedola (born November 11, 1992), professionally known as DJ Cuppy, is a Nigerian Singer, songwriter, producer, and disc jockey. She is the second daughter of one of the wealthiest Nigerian Business Mogul, Femi Otedola.
She was born in Lagos, where she had her formative years before she was taken to the United Kingdom.
Early Life
Cuppy, as she's fondly called, grew up in Lagos state. She is the eldest daughter of Nana Otedola, Her mother, and the second daughter of Femi Otedola, her father.
She is the first child of Otedola's second wife, Nana Otedola.
Cuppy grew up with her parent and siblings at Ilupeju before they relocated to Ikeja, where she completed her preliminary education.
She grew up loving Nigerian Music Entertainment. After she was relocated to the U.K, she was gifted an iPod filled with Nigerian songs that she could always listen to.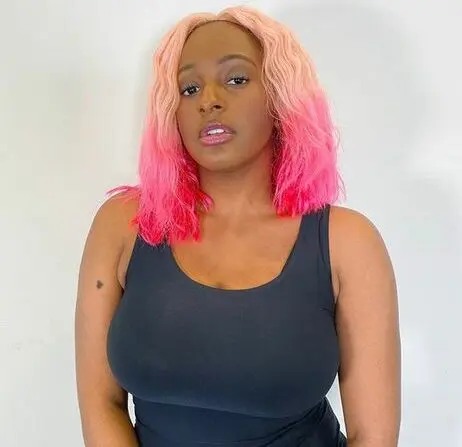 Education
She attended Grange schools, Ikeja, after she relocated from ilupeju. She moved again to the United Kingdom at age 13 for her GCSEs and A-Levels diplomas.
She graduated with a Bachelor of Business and Economics from King's College in London in 2014. In 2015, she earned her master's in the music industry at New York University.
She is enrolled and pursuing her master's in African studies at the University of Oxford.
Career
The young millionaire grew up watching some popular D.Js perform. She became fond of it and began practicing and playing in some minor clubs.
She started her career at the age of 16 after she performed in a club for the first time as a D.J. She was in a club where the supposed D.J. was stuck in traffic, and the club was already open for business. The desperate club owner was impatient and asked loudly if there was anyone who could come up and play until the D.J. arrived. Cuppy seized the opportunity as she volunteered to play and ended up playing longer than expected. Her mixing was appreciated even though she felt she wasn't making any sense.
She began her career in the Music industry at the age of 18 and 22. She launched her first company, Red Velvet Music Group (RVMG), in London after releasing her first anthology, House of Copy. She has played in various notable and influential events, including the MTV Africa Music Awards and the 2015 inauguration of Mohammadu Buhari.
Cuppy has collaborated with top Nigerian acts like Davido, Zlatan, Tekno, and others.
She released her first studio work, 'Original Copy,' featuring many African artists.
She became the first African to perform for the Oil Baron in Dubai in 2015 and was declared the official D.J. for the occasion.
Discography
Epe
Jollof on the Jet
Wale
Feel Good
Cold Heart Killer
Original Copy (Interlude)
Karma
Litty Lit
54
Guilty
Pleasure
P.O.Y.
Labalaba
Personal Life
Cuppy was born on November 11, 1992, to Mrs. Nana Otedola and Mr. Femi Otedola.
Her father is one of Nigeria's richest business moguls, popularly recognized.
She has three siblings: Olawunmi Otedola (Tolani), Temi Otedola, and Fewa Otedola, the only boy.
DJ Cuppy is very much single, not yet married, and without Kids.
Although she has been rumored to be in a relationship with some famous Nigerian celebrities, including Anthony Joshua, a popular English boxer.
She had openly admitted her relationship with Davido's former manager, Asa Asika.
Cuppy is also known to be a philanthropist who created a foundation tagged "Cuppy Foundation," supported by both Aliko Dangote and Her Dad.
She's popularly recognized for her Pink hair color and stated that the pinkish hairstyle also signifies her wildlife lifestyle aside from it being her official signature.
Cuppy is a fashionista and has a remarkably high preference for fashion.
Social Media
Instagram @cuppymusic
Twitter: @cuppymusic
Net Worth
Cuppy is apparently doing so well in her meadow and making her earnings from music production, song sales, and D.J shows. She has an estimated net worth of US$3 million -US$5 million.
---
---