Zodwa Wabantu Biography: Age, Early Life, Career, Boyfriends, Son, Business, Controversies, Social Media, Net Worth
Zodwa Rebecca Libram (born October 30, 1985) is a famous South African socialite, dancer, and reality TV star from Soweto, Johannesburg, best recognized in the entertainment world as Zodwa Wabantu. She is known for her unique dance moves and controversial lifestyle.
Early Life
Zodwa Wabantu was born and raised by her parent in Soweto, Johannesburg. She had a difficult childhood, as her parents were not financially stable and could not afford to give her the best education.
At 11, she lost her mother, which led her to grow up under the care of her grandmother.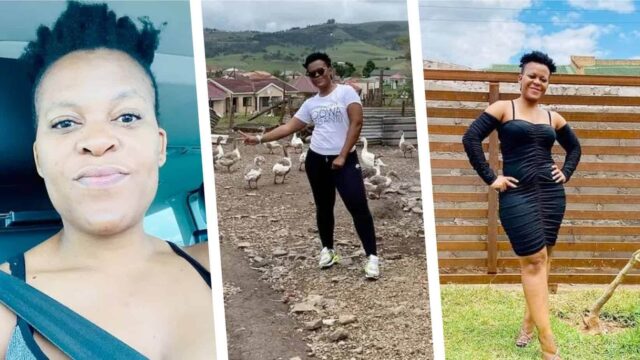 She dropped out of school at 16 and began looking out for herself, working odd jobs to support herself.
Being a fantastic dancer, she began working in clubs, Hotels, and Events to perform in other to make ends meet.
In 2021, she returned to school and enrolled in the prestigious Star Quality Performing Arts College to further develop her skills and pursue her passion for the arts.
Career
Zodwa Wabantu, also known as "The Pantless Dancer," began her career as a dancer in Durban, South Africa, where she showcased her dancing skills. She became popular for her unique dancing style and soon performed at local clubs and events.
She gained national fame when a video of her dancing went viral on social media, and she was invited to perform on national TV.
Zodwa's popularity grew, and she became a regular performer at clubs and events across South Africa. She also became a reality TV star, appearing on shows like "Zodwa Wabantu: Uncensored" and "Zodwa Wabantu: Zodwa Uncensored." She also had the opportunity to meet with top artists in the music industry, performing in their song videos and concerts.
In addition to her entertainment career, Zodwa has proven herself a savvy entrepreneur in her community. As the pandemic took hold in 2021 and public events became scarce, she recognized the need to diversify her income streams and launched her own poultry farm business.
This move demonstrated her foresight, adaptability, and commitment to providing for herself and her loved ones during a challenging time.
Currently, Zodwa manages the poultry farm while focusing on her dance career. She also owns a beauty salon and has launched her fragrance line.
Personal Life
Zodwa Wabantu is known for her controversial lifestyle and outspoken personality. She has been in several relationships with younger men and has been open about her sexuality.
She was previously in a relationship with Ntobeko Linda, who was 10 years younger than her. He was also recognized as Ben 10. The couples shared pictures of themselves on their social media platforms.
Zodwa proposed to Ben 10 during her live performance, asking him to marry her, which he accepted.
Although, she broke the news on her social media, bringing to the public notice that they were not together again due to personal issues that they kept out of the spotlight.
She is in a romantic relationship with Olefile Mpudi, a footballer, social media star, and entrepreneur. The couple has been seen together several times, sharing pictures of themselves on their social media handles and traveling together.
She has previously been with celebrities, including Vusi Buthelezi and DJ Thabo Mabongwane of Black Motion.
She mothered a son named Vuyo, resulting from her first relationship before Ntobeko. However, the identity of his son's father remains unknown.
Controversies
Zodwa Wabantu is a confident and enthusiastic personality who loves to dance and express herself through her performance art. Her unique style of dress and choreography, which often involves revealing outfits and dancing without underwear, has sparked controversy and generated attention online.
While her bold approach to self-expression has gained her a significant following, it has also led to her being banned from performing in several countries.
In 2017, her revealing dance performance resulted in a ban from Zimbabwe, and in a similar situation, she was deported from Zambia the following year. In 2022, the Ministry of Tourism, Culture, and Wildlife in Malawi banned her from performing for what they deemed lewd performances.
Despite the criticism and bans, Zodwa has remained steadfast in her pursuit of self-expression and entertainment. While some may view her approach as controversial, it is a testament to her unique style and ability to push boundaries. As she continues to navigate the complexities of the entertainment industry, she remains a captivating and influential figure for many.
Social Media
Instagram @zodwalibram
Twitter @zodwalibram
Facebook @zodwa.wabantu.56
Net worth
Zodwa Wabantu's net worth is estimated to be around $500,000. She has earned her wealth from her career as a dancer, reality TV star, and social media influencer.
---
---