Hiba Abouk Biography: Age, Net Worth, Husband, Date Of Birth, Films, Instagram, Education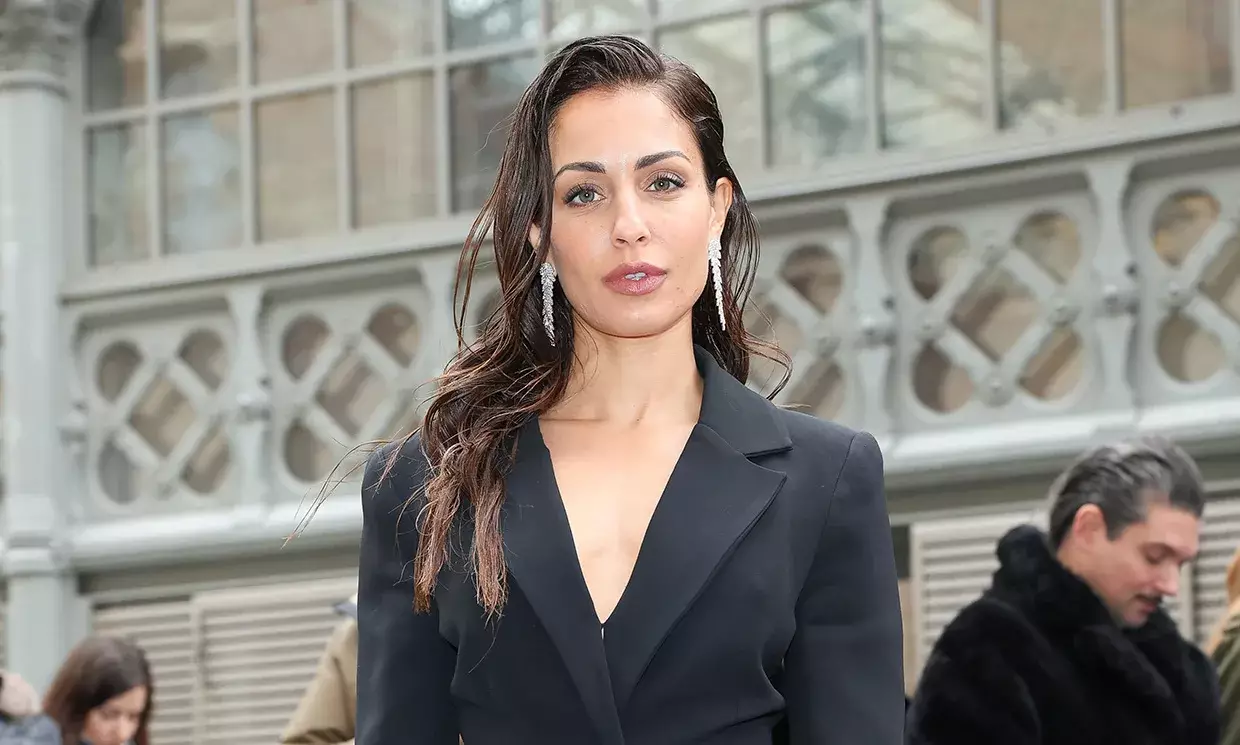 Hiba Aboukhris Benslimane (born October 30, 1986) is a beautiful Spanish Model and Actress known professionally as Hiba Abouk. She is well-known for portraying the character of Fátima in the television series 'El Principle.'
Hiba has gained significant attention for being the wife of Achraf Hakimi, a renowned player for Paris Saint-Germain (PSG).
Early Life
Hiba Abouk was born and raised in Madrid, Spain, to parents who migrated from Tunisia. She's the youngest of four siblings and has a mixed heritage of Tunisian and Libyan descent. Growing up, Hiba attended a French Lycée in Madrid and completed her education there.
After graduating high school at 18, Hiba pursued her interests in Arabic Philology. Eventually, she earned a licentiate degree in drama from the prestigious RESAD.
She is recognized as a talented actress and model with a growing list of accomplishments.
Career
Hiba Abouk initiated her career as an actress in 2008 when she appeared in an episode of the TV series El Sindrome de Ulises. However, she did not achieve the desired level of fame; thus, she returned to the industry in 2010 with a comedy series named La Isla de Los nomidos.
It wasn't until 2011 that she gained recognition for her acting prowess. In the same year, she landed an episodic role in the Spanish version of Cheers and portrayed the character of Guadalupe in El corazon del oceano, which, unfortunately, was not broadcasted until 2014.
In 2012, she became a regular cast member in the comedy series Antena 3 Con el culo al aire, featuring in two seasons.
She finally got her big break in 2014 when she played the lead role in the crime drama series El Principle, which aired on Telecinco.
In addition to her acting career, Hiba Abouk is known for her successful acting career, but she has also done some modeling work. She has worked with several well-known brands, such as L'Oreal Paris and Mango, and has appeared on the covers of various magazines.
In 2013, she was chosen as the "Madrina" (Godmother) of the 5th edition of Mercedes-Benz Fashion Week Madrid, a prestigious fashion event in Spain. She has also walked the runway for several designers, including Hannibal Laguna and Francis Montesinos.
Filmography
El Síndrome de Ulises (2008)
La isla de los nominados (2010)
Cheers (2011)
Con el culo al aire (2012-2014)
El Príncipe (2014-2016)
El accidente (2017)
Servir y proteger (2018-present)
Personal Life
Hiba Abouk, a well-known celebrity who is presently [calculate_years datestring="10/30/1986″] years of age, is married to a famous football player from PSG, Achraf Hakimi, who hails from Morocco. The couple got married in the year 2020, and they are blessed with two sons.
However, Hiba recently announced in March 2023 that she and her husband Hakimi have separated. She filed for divorce for infidelity and demanded half of her husband's property as a settlement.
Unfortunately, her request was futile as it was revealed that the footballer had no property under his name.
It was discovered that all of Hakimi's assets were secured under his mother's name, Saudia Mouth, which legally proved that he had nothing.
Social Media
Instagram @hiba_abouk
Twitter @HibaAbouk
Facebook @Hiba Abouk
Net Worth
Hiba is a famous Spanish model and actress with an estimated net worth of US$2 million.