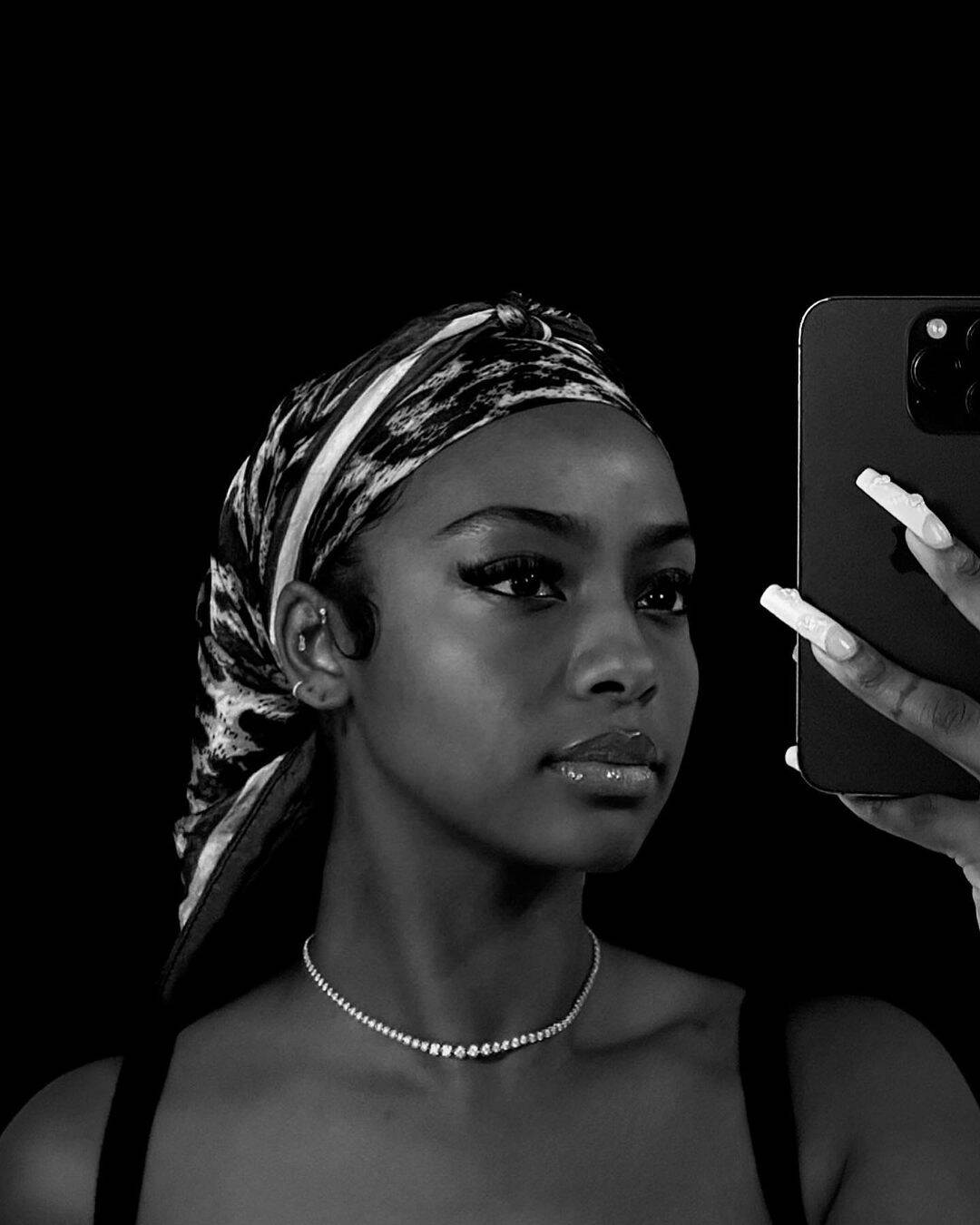 Justine Indira Skyers (born on August 24, 1995) is a talented American singer, songwriter, and actress renowned by her professional name, Justine Skye. Her captivating presence and multifaceted artistry have propelled her into the spotlight. Specializing in R&B and hip-hop genres, she has cultivated a remarkable musical career.
Justine Skye has graced the industry with her distinctive sound and has collaborated with notable artists from both the American and Nigerian music scenes, as well as beyond. Her music transcends boundaries, showcasing her global appeal and influence.
Early Life
Justine currently 28 years old, was born and raised in Fort Greene neighborhood in Brooklyn, New York City. Raised within the heart of Fort Greene, Justine's life story is colored by her Jamaican heritage, stemming from her parents Christopher Skyers and Nova Perry. Christopher Skyers, her father, held a significant position as a Vice President in the corporate world, specifically in the field of merchandising. This professional role not only attests to his accomplishments but also showcases the diverse avenues of talent within the family.
Complementing her father's corporate success, Nova Perry, Justine's mother, established herself as an accomplished entertainment lawyer. Her prowess in the legal realm, particularly within the entertainment sector, adds another layer of distinction to the family's achievements. Notably, both parents' Afro-Jamaican roots have likely contributed to the rich cultural tapestry that informs Justine Skye's identity and artistry.
Beyond her immediate family, Justine Skye is also connected to a notable political figure in her lineage. Her grandfather, N. Nick Perry, stands as a prominent politician and has furthered diplomatic relations as the United States Ambassador to Jamaica. This remarkable connection not only adds a touch of political influence to her heritage but also highlights the family's involvement in shaping international connections.
Career
Justine Skye embarked on her career in music at a young age. She gained early recognition through her online presence, sharing cover songs on her YouTube channel and building a dedicated following. Her talent was evident, and it wasn't long before she caught the attention of industry professionals.
In 2013, Justine bagged a record deal with Atlantic Records, marking a significant milestone in her career. The following year, she released her debut single, "Collide," which showcased her distinctive blend of R&B, pop, and hip-hop influences. This track was a glimpse into her unique musical style, characterized by her soulful vocals and relatable lyrics.
Her debut EP, "Everyday Living," dropped in 2015, further establishing her presence in the music scene. Justine's ability to infuse emotion into her music resonated with audiences, and she continued to build a devoted fan base.
Over the years, Justine Skye collaborated with renowned artists such as Jeremih and Tyga, which expanded her reach and solidified her as a promising talent. Her sophomore EP, "8 Ounces," released in 2016, showcased her growth as an artist, with more mature themes and a refined sound.
Justine's career trajectory also saw her exploring acting. She made guest appearances on TV shows like "Tales" and "Greenleaf," demonstrating her versatility beyond music.
Her debut studio album, "Ultraviolet," arrived in 2018 to critical acclaim. This album marked a pivotal moment in her career, showcasing her evolution as an artist while staying true to her R&B roots. The album features artists like Wizkid, a prominent Nigerian artist. Justine's ability to authentically connect with listeners through her music earned her praise and respect within the industry.
With a steadily growing discography and a strong social media presence, Justine Skye continued to make waves. Her advocacy for social issues and her role as a vocal advocate for women's rights and equality further endeared her to her audience.
In June 2021, she released her third studio album, Space & Time which was produced by Timbaland.
In August 2023, Justine Skye was seen in the company of Rema, a gifted young Nigerian artist. The two appear to be engaged in a promising collaboration that is set to be unveiled in the near future. Anticipation is building as fans eagerly await the release of their upcoming joint project.
Personal Life
Justine Skye's romantic journey has been marked by notable relationships. One of her previous relationships was with Sheck Wes, a connection that gained attention due to her revelation about experiencing abuse within the relationship. She candidly discussed this painful experience during an interview with the Breakfast Club, shedding light on the importance of addressing such sensitive issues.
Following her time with Sheck Wes, Justine Skye's path led her to a relationship with the rapper GoldLink. This subsequent romantic involvement marked a new chapter in her personal life, reflecting her resilience and capacity to navigate the complexities of love and partnership.
Social Media
Instagram: @justineskye
Twitter: @JustineSkye
Net Worth
Justine Skye possesses an approximate net worth of around $2 million.
---
---