Darren Diggs (born November 10, 1999) is a multifaceted British artist who has made a significant mark in the music industry as a rapper, singer, and songwriter. He is widely recognized by his stage name, DigDat. He has gained immense and significant popularity for his musical talents and unique style.
Early Life
DigDat was born and raised in North Deptford, London and he is currently 23 years of age. Growing up in a vibrant and culturally diverse neighbourhood in the UK, he was exposed to various music genres, significantly shaping his artistic identity. Even as a child, DigDat showed an innate talent for rhythm and rhyme, impressing those around him with his natural ability to rap and sing.
DigDat's interest in pursuing a music career intensified as he entered his teenage years. At 14, he decided to take his musical aspirations seriously and started creating his tracks. Utilizing his bedroom setup and essential recording equipment, he began uploading his music to online platforms like SoundCloud, eager to share his creations with the world.
Despite his early efforts, DigDat did not experience immediate widespread success. The music industry can be competitive and challenging, especially for emerging artists, and gaining traction and recognition can take time. However, DigDat remained undeterred and focused on refining his craft.
Career
DigDat commenced his musical journey in 2018 under the stage name "DigDat." The British rapper quickly gained traction and recognition within the music scene with the release of his breakout single "Air Force." This track made its mark on the UK Singles Chart, reaching an impressive position at number 93 in September of the same year. Building on the success of "Air Force," DigDat followed up with a remix featuring notable artists Krept, Konan, and K Trap, which further elevated his profile, climbing to number 20 in the December chart.
In January 2020, DigDat showcased his prowess and artistic vision by releasing his highly anticipated debut album, "Ei8ht Mile." This remarkable project featured notable collaborations with esteemed artists such as K Trap, D-Block Europe, Tee Grizzley, and Aitch. The album's blend of gritty lyrics, infectious beats, and captivating melodies resonated with audiences, propelling it to a peak at number 12 on the UK Albums Chart.
Continuing to make his mark in the music landscape, DigDat's talent caught the attention of other artists and producers. In 2020, he contributed to the track "808" by Da Beatfreakz, collaborating with Dutchavelli and B Young. The song's infectious energy and dynamic performances earned it a spot at number 20 on the UK Singles Chart, further solidifying DigDat's position as a prominent figure in the UK music scene.
Maintaining his momentum, DigDat released "How High" in 2021, showcasing his consistent growth and evolution as an artist. The track achieved a respectable position on the UK Singles Chart, peaking at number 90.
In December 2021, DigDat teased his fans with an exciting announcement – the impending release of his mixtape, "Pain Built." The much-anticipated mixtape dropped on January 14, 2022, to critical acclaim. Reviewers, including GRM Daily, praised DigDat's artistic direction and noted that "Pain Built" was a significant step forward for both the artist and the UK drill genre.
Personal Life
DigDat, the 23-year-old English rapper, appears to be single. He has been known to keep his personal life private and away from the public eye, which may explain the limited information about his romantic relationships. While there are no public records or announcements of him dating anyone at the moment, it is possible that he could be in a private relationship that he chooses not to disclose publicly.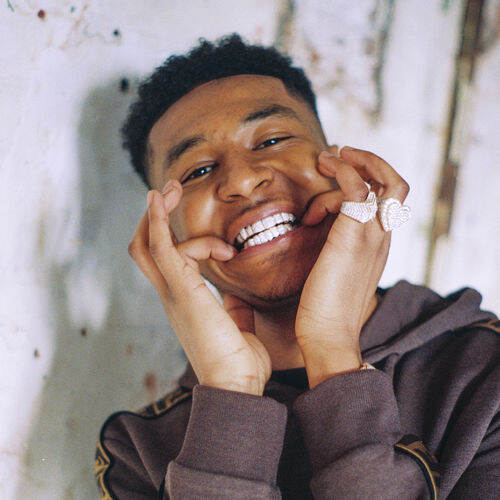 Due to DigDat's preference for privacy, obtaining accurate and up-to-date information about his dating history can be challenging. Information regarding his past relationships or connections might need to be more readily available. To ensure the accuracy of dating information and facts, various online sources like BlueSeals and publicly accessible data are utilized.
Social Media
Discography
Air Force
Gluten Tag
Ei8ht Mile
Side Of Da 9 Gotta Star
Blue SVR
Dotty's Cost Jeans
No Cap
Don't Slip
Dig Dat
Tactics
8Styles
Sales & Joints
Back 2 Back
Net Worth
Since entering the music industry, DigDat has achieved great success and has built up an impressive net worth estimated to be about US$2.5 million – US$5 million.
---
---