Beverly Ifunaya Bassey (born April 17, 1989), better known as Beverly Naya, is a Nigerian-British actress, model, and filmmaker hailing from London, UK. She is best known for her acting roles in Nollywood movies such as "The Wedding Party," "Chief Daddy," and "King of Boys."
Early Life
Beverly Naya was born on April 17, 1989, to a Nigerian father and a British mother in London, UK. Her father worked as an engineer, while her mother was a nurse. Beverly spent most of her early years in London until the age of six, when her family moved to Lagos, Nigeria. The relocation to Nigeria was a significant culture shock for Beverly, who had to adjust to a new way of life, including attending school in Lagos.
Beverly's primary education was at the Grange School in Lagos, where she excelled academically and was actively involved in drama club activities. She attended Queen's College, Yaba, for her secondary education, where she continued to develop her passion for acting and filmmaking. Beverly's interest in acting was fueled by the Nigerian movie industry, Nollywood, which she admired and admired.
After completing her secondary education, Beverly returned to London to pursue her dream of becoming an actress and filmmaker. She studied scriptwriting and filmmaking at Roehampton University, where she honed her skills in filmmaking and gained a deeper understanding of the film industry.
While at Roehampton University, Beverly was actively involved in various film projects, which helped her gain experience and exposure in the industry. She also had the opportunity to network with other filmmakers and actors, which opened doors for her to participate in Nollywood movie productions.
Beverly's educational background in scriptwriting and filmmaking gave her a unique advantage in the film industry. She was a talented actress and a skilled producer and director, which helped her stand out in a highly competitive industry.
Career Life
Beverly Naya's career in the entertainment industry started as a model, where she gained recognition for her stunning looks and fashion sense. However, Beverly's true passion was always in acting, which led her to pursue a career in the field.
Her debut movie role came in 2011 when she played the character of Yemi in the Nigerian movie "Guilty Pleasures." Despite being a newcomer in the industry, Beverly's acting skills shone through and she received positive reviews for her performance.
Beverly went on to feature in other Nollywood movies such as "Tinsel," "Forgetting June," and "Stripped," where she proved her versatility as an actress, portraying different characters in each movie. Her outstanding performance in the film "Home in Exile" earned her the Best Supporting Actress award at the 2011 Nollywood Movies Awards, which marked a turning point in her career.
Beverly continued to rise in the industry, starring in high-grossing movies such as "The Wedding Party," where she played the role of Rosaline, and "Chief Daddy," where she played the character of Teniola. Her exceptional acting skills earned her critical acclaim and numerous award nominations.
In 2018, Beverly showcased her filmmaking skills by producing and directing the documentary "Skin," which explores colorism in Nigeria and beyond. The documentary was well-received by audiences and critics, earning the Best Documentary Award at the 2019 Africa Magic Viewer's Choice Awards.
Aside from her successful acting and filmmaking career, Beverly is also known for her philanthropic work, promoting causes such as gender equality, education, and women empowerment. She uses her platform to inspire and empower young women to pursue their dreams and break societal barriers.
Filmography
"Guilty Pleasures" (2011)
"Forgetting June" (2013)
"Brother's Keeper" (2014)
"Before 30" (2015)
"The Wedding Party" (2016)
"Chief Daddy" (2018)
"King of Boys" (2018)
"Lockdown" (2020)
Personal Life
Beverly Naya's private life is a mystery to most fans and the media. She keeps her personal life away from the public eye, rarely sharing details about her relationships, family, or personal struggles. However, in some interviews, Beverly has revealed that she is single and focused on her career, prioritizing her professional growth and development.
Despite her private nature, Beverly is passionate about philanthropy and giving back to society. She has been involved with several non-profit organizations in Nigeria, promoting education and supporting the less privileged in the country. In 2019, she launched the "Fifty Shades of Black" campaign, a movement to celebrate and empower black women and girls by promoting self-love and body positivity.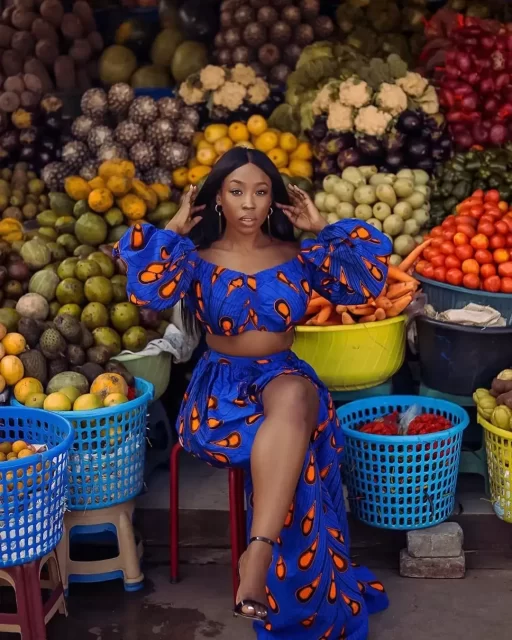 Beverly's philanthropic work reflects her deep-rooted beliefs in social justice, equality, and women empowerment. She uses her platform to advocate for social causes and inspire young women to be their best selves, regardless of their backgrounds or circumstances. Beverly's dedication to philanthropy has earned her respect and admiration from her fans and colleagues in the entertainment industry.
Beverly Naya's personal life may be a mystery to many, but her passion for philanthropy and commitment to social causes speak volumes about her character and values. She is a role model to many young women, inspiring them to pursue their dreams and positively impact their communities. Beverly's unwavering dedication to promoting social justice and equality is a testament to her remarkable spirit and steadfast commitment to improving the world.
Social Media
Net Worth
Beverly Naya's net worth is estimated to be around $600,000. Her acting career, brand endorsements, and filmmaking ventures have earned her wealth. Beverly has also been an ambassador for brands such as Dark and Lovely, Keystone Bank, and Indomie.
---
---