Biography
Ananda Everingham (born May 31, 1982) is a talented and versatile actor and model who first gained fame for his lead role in the 2004 Thai horror film "Shutter," which was a major commercial and critical success in Thailand and internationally. Since then, he has continued to work in Thai cinema, where he has become one of the most well-known and respected actors of his generation.
Early Life & Education
Ananda Everingham is a well-known Thai actor and model with an exciting and diverse background. He is the son of Keo Sirisomphone, a Laotian mother, and John Everingham, an Australian father who worked as a photojournalist in Bangkok.
Ananda's parents had a unique love story depicted in a television movie in the 80s. The film portrays the challenges faced by a couple in a time of political instability and war.
Although Ananda's parents divorced in 1997, he still maintains a solid connection to his Lao and Australian heritage. His upbringing in Thailand has given him a unique perspective and an appreciation for multiculturalism. Despite having a multicultural background, Ananda has Australian citizenship and often visited Australia during his school holidays.
Ananda attended Bangkok Patana School, where he received his education. He later pursued a career in the entertainment industry, establishing himself as one of the most prominent actors in Thailand. His talent and good looks have earned him a large following, and he has become a beloved figure in the country.
Career
Ananda Everingham's career in the entertainment industry has been diverse and thriving. He has acted in various films, showcasing his versatility and skill as an actor. He has taken on lead roles, as well as supporting roles, and has proven himself to be a versatile and talented actor.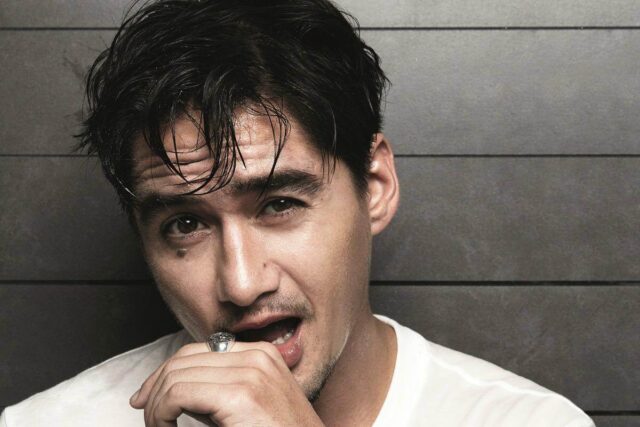 Some of Ananda's notable roles include his lead role in the 2004 horror film "Shutter," where he played the character of Tun, and his role in the 2008 film "Queen of Langkasuka," directed by Nonzee Nimibutr. In "Queen of Langkasuka," Ananda played the character of Prince Pahung, a courageous and charismatic leader who fights to defend his kingdom against an invading army.
Ananda has also appeared in several romantic dramas, including "Me… Myself and Bangkok Time," a film that tells the story of two people from different cultures who fall in love, and "The Leap Years," a Singaporean romance film that explores the complexities of relationships.
In addition to his work in films, Ananda has also worked in television, appearing in several popular dramas. He has also modeled for various brands and featured in numerous magazines, showcasing his good looks and charisma.
Ananda's success in the entertainment industry has made him a beloved figure in Thailand and beyond. He has won several awards for his performances and has earned critical acclaim for his talent and dedication.
Filmography
The Screen at Kamchanod
The Coffin
Ploy
Queen of Langkasuka
Sabaidee Luang Prabang
The Leap Years
Phobia 2
The Red Eagle
The Eyes Diary
Brother of the Year
Shutter
Personal Life
Ananda Everingham is a private person and generally keeps his personal life out of the public eye. However, it is known that he has a son with his ex-girlfriend, actress, and model Marsha Vadhanapanich. Ananda and Marsha had a long-term relationship, and their son, Rive, was born in 2015.
Ananda is also an advocate for social and environmental causes. He has spoken about various issues, such as climate change and protecting Thailand's national parks. He has also been involved in several charity initiatives and has used his public platform to raise awareness for important causes.
Regarding his cultural background, Ananda has Australian and Lao heritage. He was born in Thailand and attended the Bangkok Patana School, where he received an international education. Ananda is fluent in Thai, English, and Lao, which has allowed him to work on various projects in different parts of the world.
Ananda's personal life is not widely publicized, but it is clear that he is committed to making a positive impact both in his personal life and through his work in the entertainment industry.
Social Media
Net Worth
It is believed that Ananda Everingham has amassed a net worth of roughly US$5 million through his successful career as an actor.
---
---